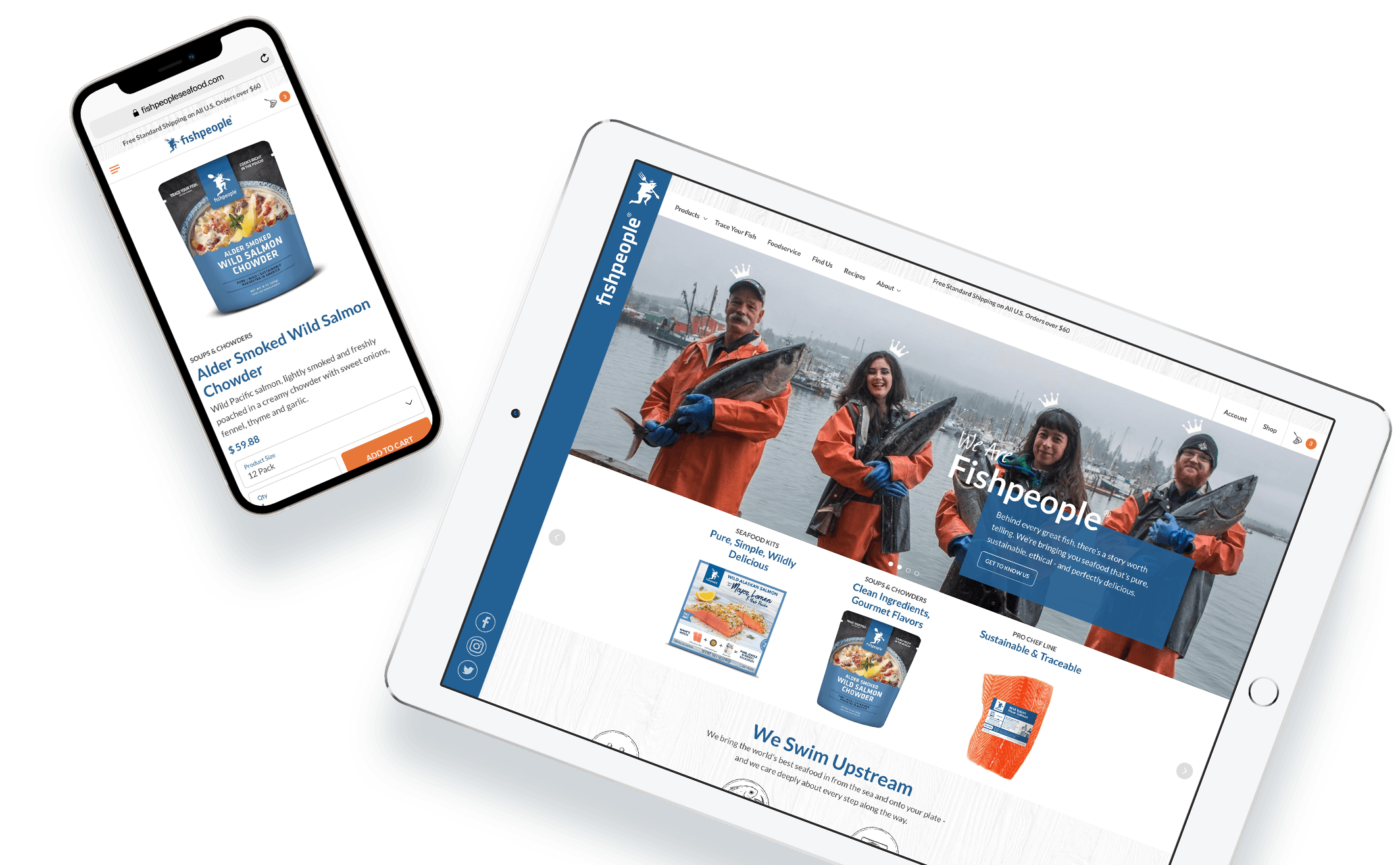 Sustainable Seafood
Fishpeople
Bringing the world's best sustainably-sourced seafood in from the sea and onto your plate.
Fishpeople is a company that produces meals using wild-caught seafood without artificial colors, flavors, or preservatives. They came to us for help improving their overall website's visual design, responsiveness, and user experience. We experimented with an irregular and unconventional layout using hand drawn illustrations to create an interesting visual structure.
Agency

Pollen Brands

Platform

Shopify

Role

Web Design, Front-end Development & Illustration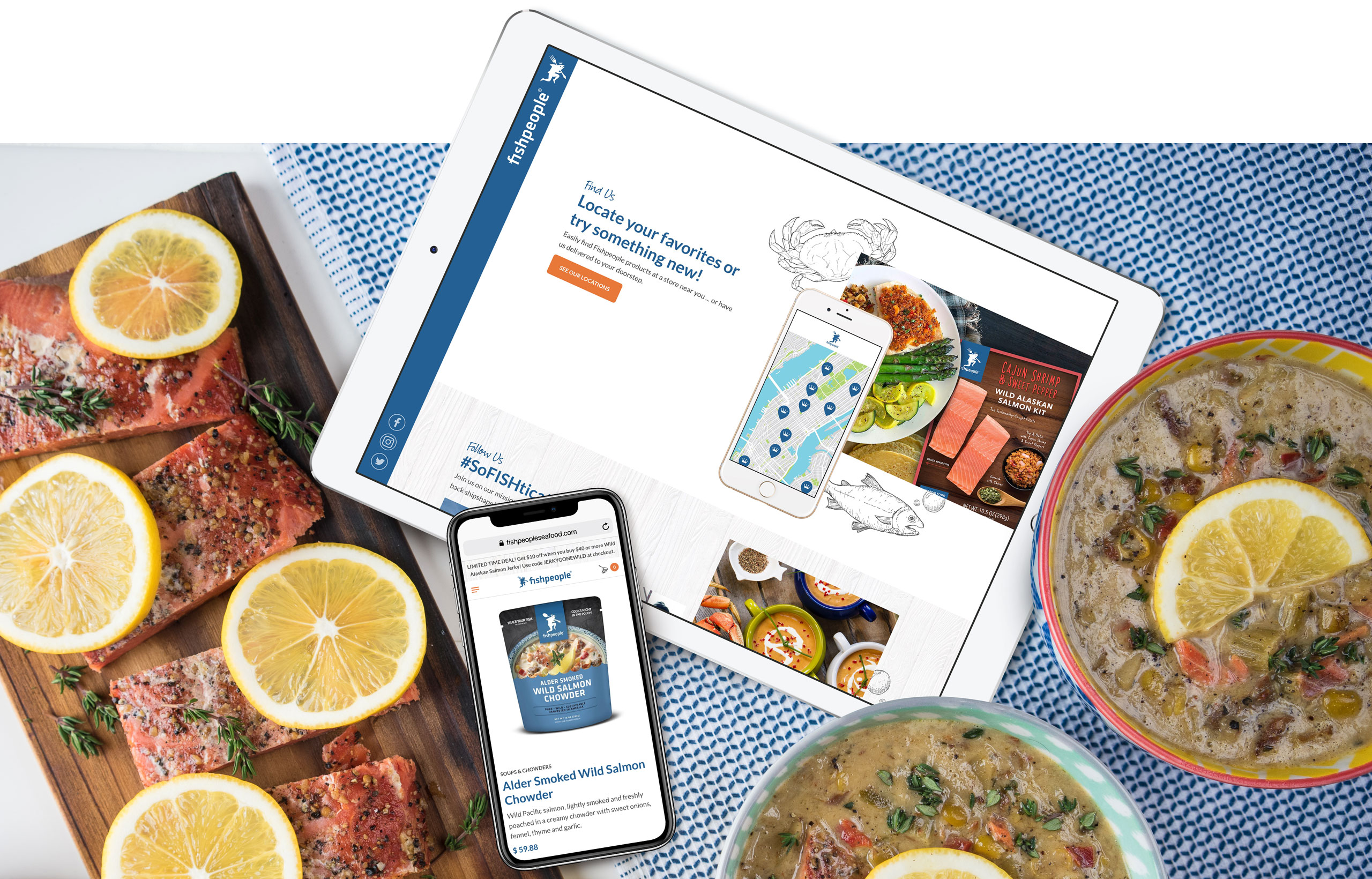 Website
This was an ecommerce website redesign project to help showcase the brand's personality and create a more engaging experience for their customers. The custom Shopify theme was developed using modern techniques and built on top of the Foundation front-end framework. The layout was constructed using a number of new approaches in front-end development including the use of CSS Flexbox and Grid. Page scrolling animations were added to further create an engaging experience.
Illustration
The custom illustrations injected a fun hand-crafted personality into the brand. They were drawn on a Wacom tablet in Photoshop to create the hand-crafted line drawing style. This was a fun and challenging experience to develop my line drawing skill.