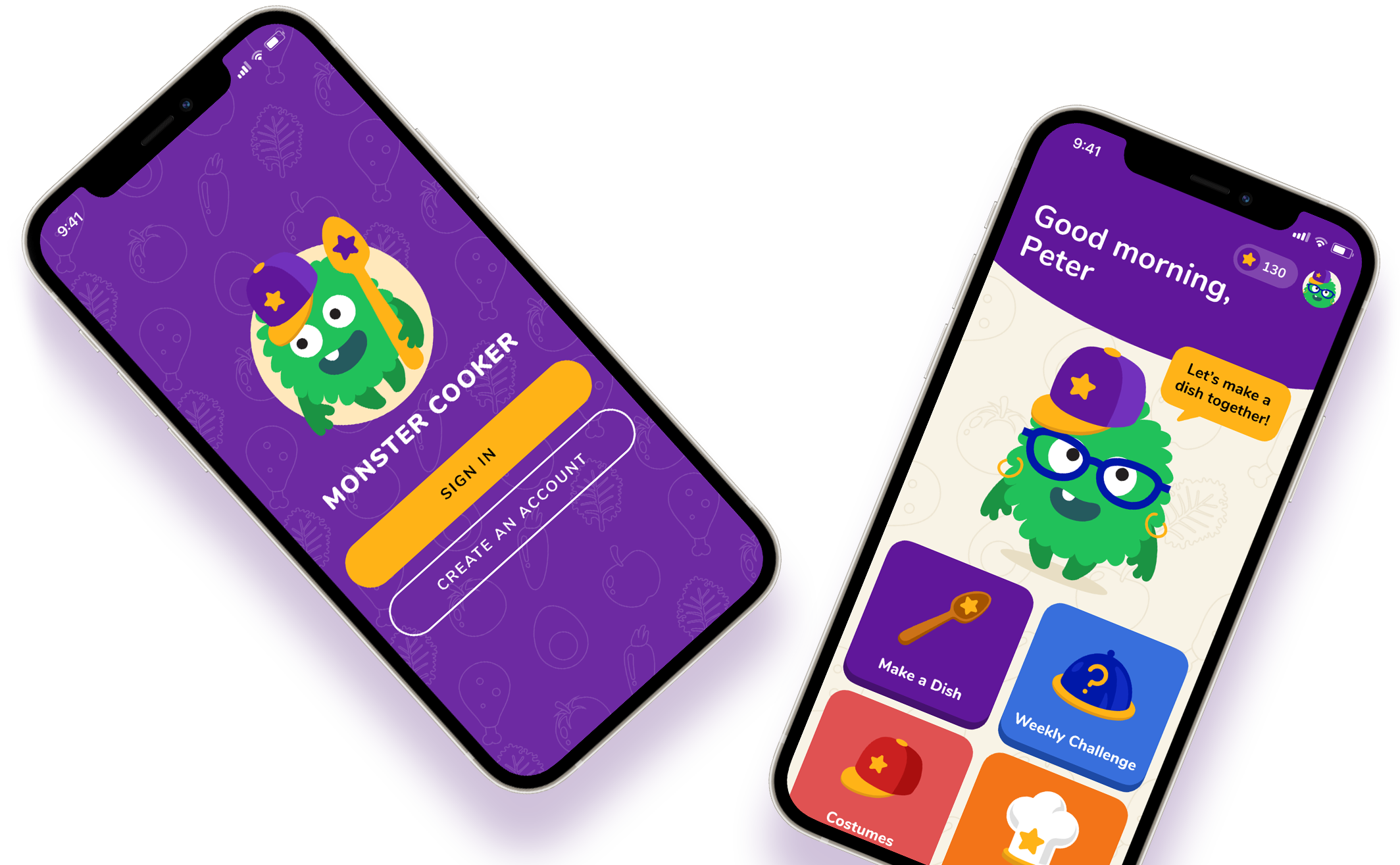 Recipe app for picky eaters
Monster Cooker
There's possibly no true picky eater. There's only not finding the right recipes.
Monster Cooker is a recipe app to encourage teenagers to pick their own recipes and develop a healthy relationship with food. Some teenagers become picky eaters because parents put enormous pressure on them to eat certain foods, creating a negative experience and leading to frustration. Therefore, I designed a recipe app to help teenagers explore their food experiences in a fun and healthy way.
Agency

Personal Project

Platform

Figma, Illustrator & Photoshop

Role

Design, Illustration & Prototype
Brainstorming
In the brainstorming process, the project goal was to produce an app to make picky eaters more open-minded with their food choices by providing a variety of healthy, nutritious recipes. Teenagers can feel in control of their own food choices and share their creations with their friends in a reward system.
User Flow
The user starts on the login screen with the option to create a new account. The new account follows a food preference questionnaire to allow the application to provide better food recommendations. The dashboard provides the options of making a dish, weekly challenges, character customization, achievements, history, and a ranking board.
Low-Fidelity Wireframe
The low-fidelity wireframe helped define the overall logic and functionality of the app with the image container, content structures, and interactive components. It provided a blueprint for the high-fidelity prototype.
High-Fidelity
The visual design started with illustrating the monster characters, defining the overall color scheme, and selecting the corresponding typeface. The color scheme was bright and vivid targeted towards teenagers. The monster design transformed food into cute monsters with a personality. The application was designed to be fun, playful, and intuitive with the purpose of encouraging teenagers to develop a healthy relationship with food.