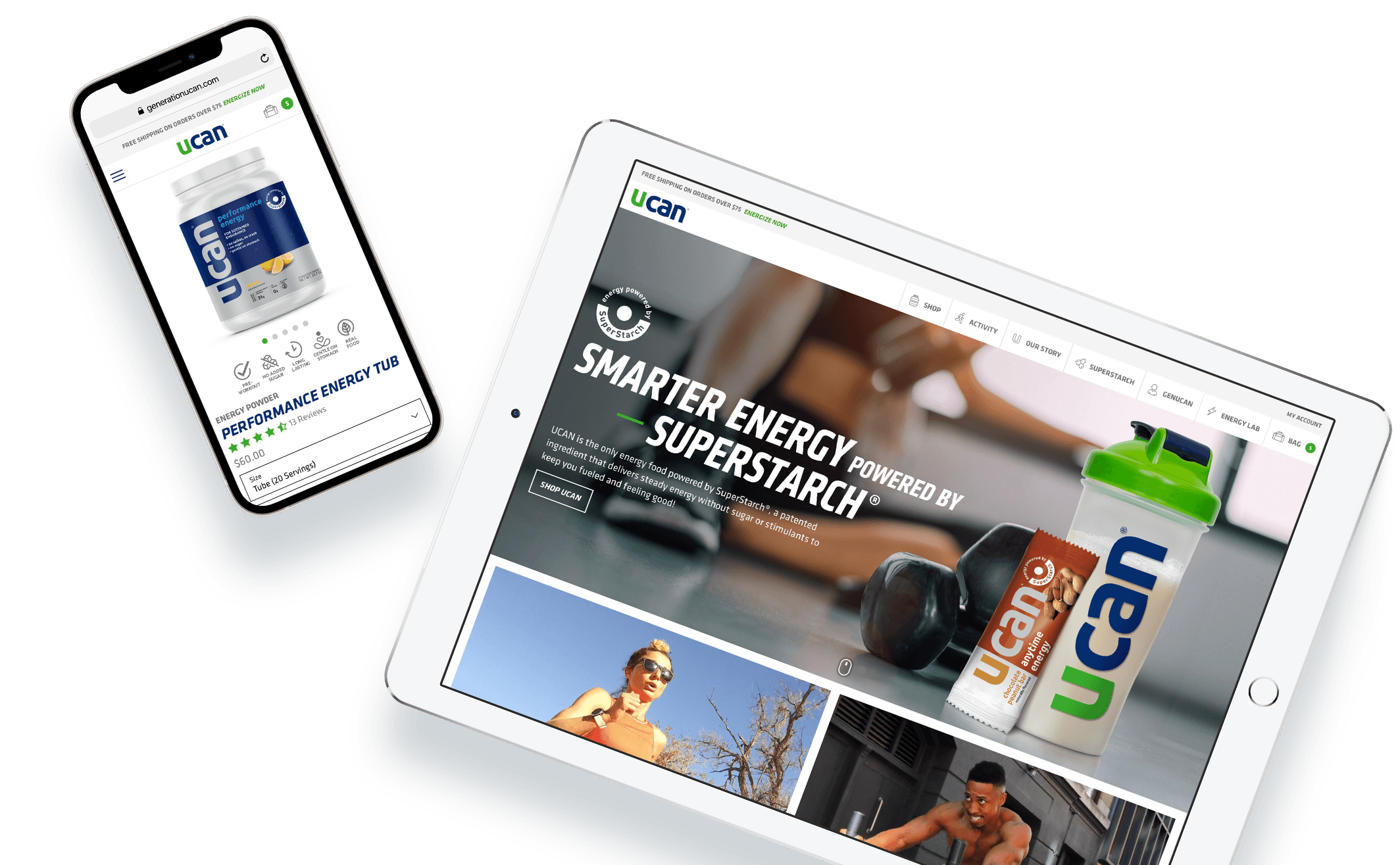 Energy foods powered by a patented ingredient that delivers consistent fuel to bring out the best in athletes.
UCAN inspires athletes to take control of their bodies and achieve their goals. Their energy products contain SuperStarch, an ingredient that provides a steady source of energy to the athlete and daily exerciser. The client came to us to improve their company's web presence before their new brand identity and packaging design launched.
Agency

Pollen Brands

Platform

WooCommerce

Role

Web Design & Front-end development
Website
This was an ecommerce website redesign project to improve the visual design and overall user experience. The content was organized into sections with supporting graphics to enhance readability. This website was developed on the WooCommerce platform to offer best-in-class content editing tools and the ability to quickly and easily reference products from other pieces of content.